Beautiful performance at Betly Opera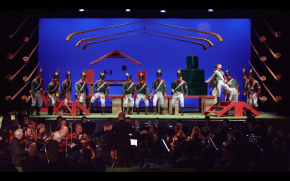 We are proud to follow this project from the beginning and to have had such an important role, thanks Betly Opera for making us live this beautiful experience! 
Betly is a representation of a drama in an act by Gaetano Donizetti dating back to 1836. The story, set in the canton of Appenzello between 1799-1800, tells the story of Daniel, a farmer who is in love with Betly, a witty and lively girl. The magnificent performance features artists in military and appenzell costumes of the time. The drawings are the result of in-depth studies of the sketches at the military museums of Morges in the canton of Vaud, and suvorov in the canton of Glarona, as well as the traditions of Appenzell and the inscriptions written in the score of Donizetti himself.
Read more: https://betly.ch