A new idea for corporate events: the Orbital Shot bullet time photo booth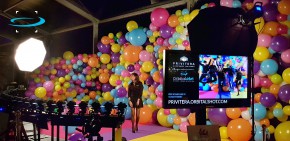 The new image revolution has arrived! The first photo booth with bullet time effect in Italy: it's called Orbital Shot.

The innovative system consists of a structure composed of 25 cameras that, while simultaneously shooting, create an extraordinary moving image.

There are countless applications: from corporate events, to online advertising, to exclusive fashion parties. A fun way to entertain guests at a corporate party, which can then share the hypnotic moving images created with the Orbital Shot!

Visit www.orbitalshot.com to find out how it works!