Da Vinci Experience - Il Centro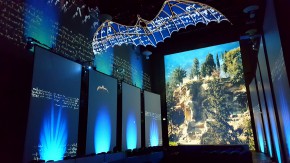 Il Centro hosts Da Vinci Experience, an immersive multimedial exhibition able to tell the genius of Leonardo and his science in the various disciplines through an exhibition project. 
A spectacular journey to discover the many facets of Leonardo's genius, articulated in an immersive digital experience proposed in an imposing immersive box set up in the event space of the first floor, free of charge available to all visitors.
Nitrato d'Argento had the honor of capturing and participating in the beautiful experience that visitors had the opportunity to enjoy.