Nozze parigine tra charme e italianità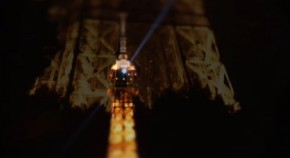 New appointment with footage of some of the wonderful weddings filmed by the cameras of Nitrato d'Argento. This week Marco Schenoni and his staff present us a wonderful wedding held some time ago in Paris. The most romantic city in the world is therefore the setting for the wedding of this young couple, she comes from French and he comes from Puglia. 
To demonstrate the great bond with the Bel Paese the feast of the day before the wedding with a serenade under the balcony of hers. The groom sang with a group of relatives. For the occasion the groom wanted to learn some chords with the guitar to respect the tradition typical of the Puglia. The movie shows the unusual preparation of the bride, who in fact chose to personally go on the wedding day as a make-up artist, hairdresser and atelier. The ceremony was celebrated in the beautiful basilica of St. Louis. Particular is the choice to make the promises in their respective languages of origin. At the end of the celebration newlyweds and guests took part in a real marathon on the streets of Paris!! The festivities were held on a romantic boat that welcomed newlyweds and guests throughout the night.
The banks of the Seine with the lights of Paris are therefore the protagonists of this Parisian wedding: a true Italian/French mix full of joy, movement and charm!