Un nuovo appuntamento sul portale TGCOM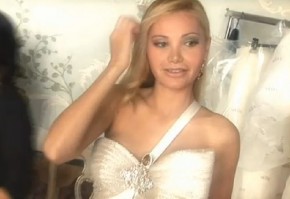 Today we give away a new space on Today Newlyweds, which I have wanted for some time and that I can finally inaugurate. Among dozens of consultants, reports, photo shoots could miss a special fixed appointment with footage of some of the most beautiful weddings that have ever been made in Italy? All this thanks to AgNo3 Silver Nitrate.
The owner of the company is Marco Schenoni, who for years has been creating films, both for advertising and companies, and in particular for the wedding sector. A true director but above all an artist in the proper sense of the term. The videos made by Nitrato d'Argento are in fact real reports, intense stories of the entire wedding day, from the preparation of the newlyweds to the final moments of the party with cake, dances and finally greetings. In the films of Nitrato d'Argento you can relive the emotions, the music of that atmosphere, the scents and the flavors. Natural, spontaneity and emotions are the protagonists in these works.
Every appointment with Nitrato d'Argento will be for you readers an unmissable moment of Today Newlyweds both to admire in a fast and fresh rhythm punctuated by ad hoc soundtracks the work of the directors of this company, but also to discover the secrets of the most beautiful weddings.
To inaugurate this appointment I chose the film of a dream wedding, unique and unparalleled. A magical day made of class, elegance and perfection on the romantic waves of Venice.
One of the best wedding planners in Italy Enzo Miccio has in fact organized the wedding of Karla and Antonio, who wanted for the most important day of their lives not to be made missing anything: from a masquerade ball, to a fairy string quartet to a really precious cake cut. To open the movie the party organized the night before the wedding.
Dream wedding for this married couple. Weddings that will make you fantasize... Meet me next week with another movie you can't miss!