Una nostra coppia diventa VIP al programma RAI - Mattina in Famiglia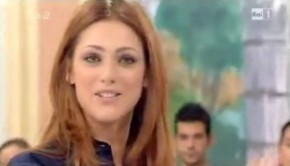 A recent couple of ours becomes VIP in this Sunday's episode of the program "Mattino in the Famiglia" on Rai 1, conducted by Miriam Leone.
The big day is told thanks to our images, proposed several times by the director during the interview at the newlyweds.
Almost 20 minutes of glory for us too!